What happened?
Whenever sidebar is open with +treemacs-toggle (SPS o p) it's always focusing on the root of the project, rather than the currently open file.
What did you expect to happen?
Treemacs is focused on the current file
Steps to reproduce
SPC o p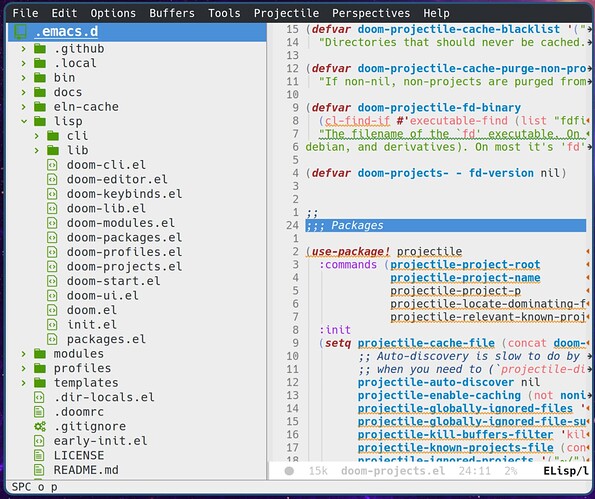 System information

Loading data dump...

Also, I confirmed with treemacs developer that it's not an issue in the upstream treemacs-project-follow-mode and treemacs-follow-mode focusing to the project root rather than an open file when sidebar shown · Issue #1035 · Alexander-Miller/treemacs · GitHub